Join the Erasmus Generation, get the ESNcard!
Did you know that each year more than 150,000 international students get their ESNcard? But what is the ESNcard and what is it used for?
Well, simply put, ESNcard is the membership card to the Erasmus Generation. A card that will carry the memories of your best times spent abroad with constant new experiences and lots of international friends. And a card that will grant you over 1500 discounts and special deals all around Europe!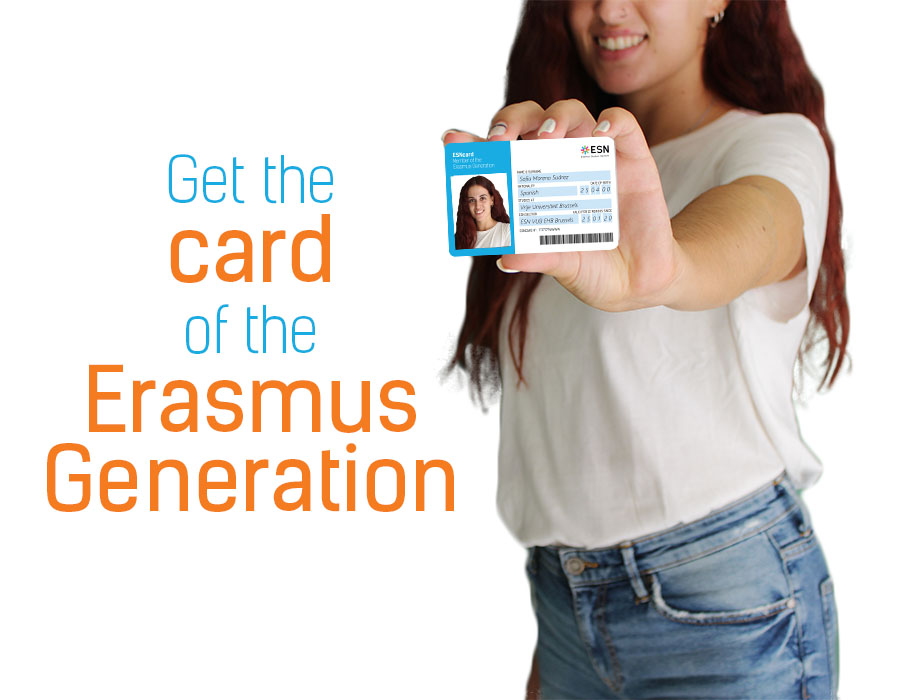 Why should I get the ESNcard?
ESNcard is your membership card to the Erasmus Student Network. It is a proof of membership in your ESN section, and so indirectly of the whole ESN Network. With the ESNcard, you can attend a great variety of ESN events all around Europe. From student parties and city tours, to cooking workshops and culture nights. ESN events are created to make you feel at home wherever you go. And that is not all, it also gives you over 1500 discounts all around Europe so you can experience more while spending less!
How do I get my ESNcard?
It's simple. Follow us on our channels to find out when we are holding Office Hours (usually in the first weeks of each semester) and see the specific instructions we provide you to get one!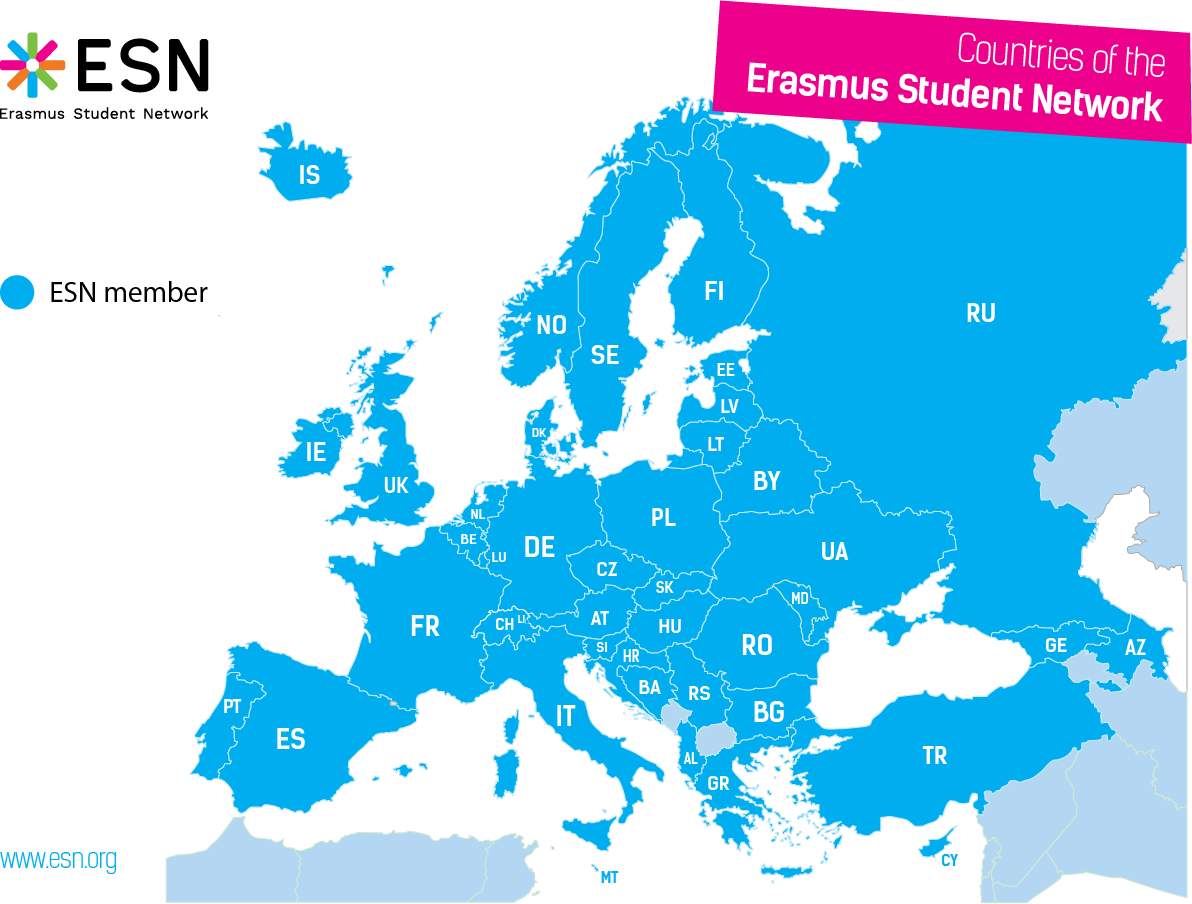 What will I need to bring with me?
a printed colour passport photo (size smaller than 2.7 cm x 3.7 cm)
your ID / passport
your Romanian student id / proof that you are an exchange student / trainee
Who can get the ESNcard?
You can get the ESNcard, if you belong to one of the following groups:
Erasmus+ students
Erasmus+ trainees
International incoming students or trainees on a mobility programme, other than Erasmus+
International undergraduate or postgraduate full degree students
ESC participants
ESNcard discounts
Do you want to make the most of your time abroad while saving as much money as you can? Well, we have great news for you! ESNcard provides the best discounts and special deals that cater to every need of the Erasmus generation. Here are some of the discounts you can get with your ESNcard:
Transportation
Want to travel far, without breaking the bank? The ESNcard travel discounts make it easy for you to collect all the travel memories you want while staying on budget. Take Ryanair discount for example, with the ESNcard you can get 10% off on your flights + free checked-in luggage. Do you prefer to travel by land? ESNcard gives you discounts on Flixbus and Flixtrain. It also gives you 20% off on your Donkey Republic membership so you can discover new cities on a bike. And if you want to ship your luggage back home or to a new country, ESNcard got you covered with a Eurosender discount so you can ship your belongings safely to your front door.
Accommodation
We all know it can be stressful to find a home when you move to a new country. Luckily for you, ESNcard has 25% off on Spotahome and Uniplaces services which help you secure a home online from the comfort of your bed. For shorter trips, you have discounts with Hostelling International which provides a network of hostels ready to host you in every corner of the world!
Online services
Going on exchange is all about growing as a person. That is why ESNcard gives you 2 FREE months of Skillshare which has thousands of videos to learn new skills in photography, business, and more. It also gives you a discount on your subscription to Perlego which gives you access to thousands of university books online. And to make sure your papers are 100% correct, ESNcard gives you a 50% discount on Grammarly services which proofread your papers for you! You always get 50% off on EnhanCV to help you write the perfect CV and cover letter, and Tiqets special deals for museums, shows and a variety of cultural attractions all over the world.
More discounts
It is always good to be prepared for your study abroad experience. ESNcard gives you a variety of discounts on innovative keyboards, webcams and other computer devices by Logitech, and portable external screens by AOC,to improve your productivity with flexible portable devices no matter where you go. It also gives you 20% off on The Economist to equip you with the best analyses and articles to inspire your projects. And when you want to enjoy your time off, Ultimate Ears gives you 35% off on the best waterproof portable speakers so you can rock the weekend!
And there is more... follow the ESNcard Facebook page and the ESNcard website to stay updated and find out about all the international discounts.